Politicians are increasingly aware of the various consequences of the expansion of technologies linked to artificial intelligence. We do not know whether their assertions today will remain relevant a few years from now and whether the decisions they are currently making will prove to have been well-advised. However, their efforts to bring AI-related issues into order certainly deserve our attention.
For at least five years now, the world has been using artificial intelligence in the economy, education, science and in general public interest. Inevitably, the governments of many countries could no longer avoid reflecting deeply on their prior AI experience and the research into its essence. Artificial intelligence is not merely the perfect driver of economic development or yet another innovative IT solution. Rather, it is a powerful force that is changing the way societies work, creating a new kind of interpersonal relationships and new professional roles. New technologies are set to change the way we work, learn, rest, and communicate with one another. The Internet of Things will alter the functioning of cities, blockchain will revolutionize the authentication of financial transactions, voice assistants will become an important tool for obtaining information, while chatbots will dominate customer service. In fact, the changes do not end there – there is a great deal more coming our way.
A challenge for homo sapiens
For the first time in the history of human societies, people are about to live with technology that is their partner, or is simply guided by its own rules and laws. Perhaps coexistence with AI will affect us on a mental, biological and spiritual level and make us rethink our ethical principles. The countries that have recognized the enormous potential of technology are beginning to reflect on how to approach it rationally and what boundaries to set for it to make sure it serves their purposes and need not be feared. Through partnerships with industry, global governments support innovation. The key role of such partnerships is to develop mechanisms that ensure our safety in dealing with everything that is fascinating and innovative even though sometimes it may escape our comprehension.
From education to political domination
Differences in national and governmental strategies on artificial intelligence can be attributed to a number of factors. The most prominent of them are ambitions about expanding one's digital business, the prior use of high tech in the economy, and differences in the public awareness of digital threats and opportunities among different segments of societies. The decision makers responsible for building strategies for dealing with artificial intelligence differ in the areas on which they focus and the priorities they set. The Chinese and US governments aspire to use artificial intelligence to achieve cultural and civilizational change, and even political domination. Europe is treading a more cautious path of greater focus on the potential threats of AI development, promoting an artificial intelligence that is both transparent and ethical. The kind that won't escape human control.
Summarized below are the actions that governments are taking in response to the ongoing technological revolution. My information comes from the publications and reports accessible in March 2020, when this article was written. I focused on a few select countries, where I think things are interesting and/or important for the human-machine relationship.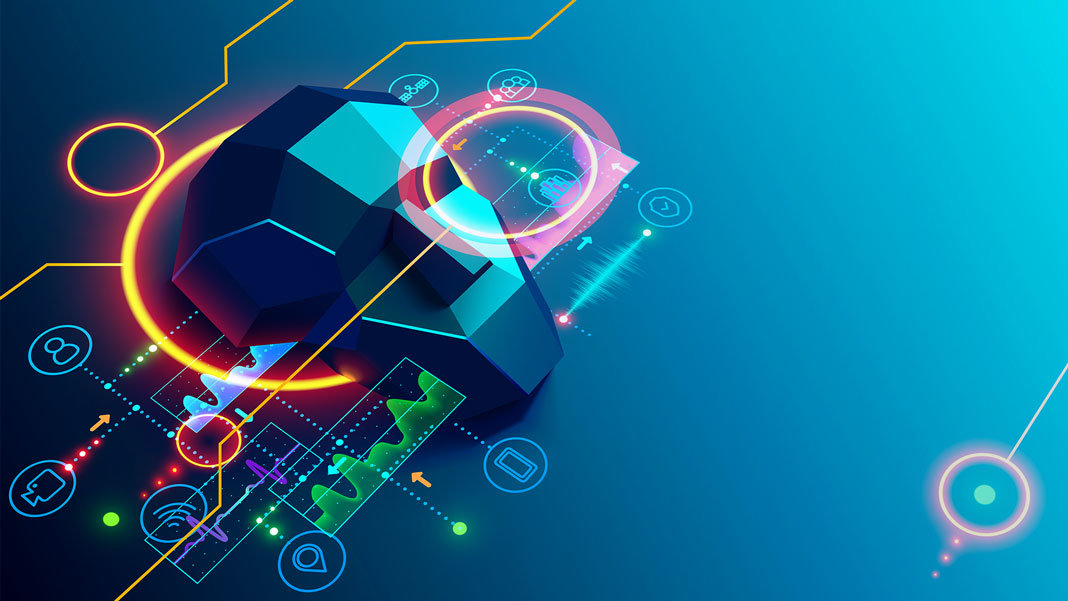 China: The brave new world
In China, artificial intelligence is acquiring a status unlike in any other country. No other state puts so much emphasis on the digitization of business, education and the economy, and even day-to-day life. Intelligent technologies are hoped to strengthen China internationally. The country's largest corporations: Alibaba, Baidu, Tencent and iFlytek are all striving to meet this goal. China wants to pursue its great ambitions by investing vast sums of money and raising public awareness. Therefore, children study machine learning in schools, while neural network systems driven by big data are growing in public space on a massive scale, allowing the authorities to surveil their citizens. The famous electronic scoring system used to assess residents on a point scale could only have been conceived in a country with China's political tradition. A country where digital technology has become a civilizational deity. In July 2017, China announced its Next Generation Artificial Intelligence Development Plan, which in fact is an official AI development strategy. The strategy includes research, talent acquisition, education, and the development of safety rules and ethical standards. The overall goal behind such activities is to entwine the country with a huge electronic web of cooperating self-driving vehicles, communications networks, industrial robots, authentication and identification systems, and devices ensuring its cyber security, all within the next decade. The plan names three milestones. By 2020, industry will become competitive with the rest of the world, while by 2025 China will become a leader in implementing artificial intelligence in some areas. 2030 is to be the breakthrough. It is by then that China is expected to spawn its most innovative AI projects. In view of such high ambitions, is it even shocking to hear that $2 billion has been earmarked for the construction of the Beijing Technology Park, which is to become a breeding ground for AI ideas? Two years ago, Chinese startups absorbed nearly 50 percent of the world's AI development spending. The scale of its investment is unlikely to diminish.
India: Social welfare and language apps
It is only quite recently that the Indian authorities noticed the potential of artificial intelligence. Unlike China, AI is not seen as a force that can potentially help India pursue its superpower ambitions. Its politicians do not think it makes sense to become another China or race with America. If smart technologies are to take root here, they must bring measurable benefits to the public. While India has a few strengths that can fast-track modernization, there are other factors in play that may slow it down. Its strengths are its size, the large number of young engineers in it, its fast-growing IT service industry, and its sizable startup ecosystem (India boasts having several startups launched daily). On the down side is its cash-based economy, the lack of cooperation between academia and industry, and a culture where any failure in launching an innovation is likely to block further development. The latest initiative is the government think tank NITI Aayog set up in 2018. It is designed to manage the AI development program and formulate key tenets of the national strategy. The program is legitimized by a consensus among scientists, businessmen and the government. All of these parties agree that artificial intelligence should help reform health care, bring agriculture to another level, and support education.
There is another area where the use of artificial intelligence could produce results, which is precisely why AI is being heatedly debated by both politicians and scientists. India is a country of 22 national languages and over 800 dialects. This makes it a perfect ground for testing natural language processing technologies and translation/human-machine communication applications. The research and commercial potential of this field is enormous. The chatbot and intelligent voice assistant segment is growing fast.
Russia: Not just the military
As of yet, Russia has not formulated an official AI strategy nor developed groundbreaking documents. Studies of Russia's approach to artificial intelligence commonly begin with a quote from President Putin who – in 2017, at a meeting with students from one of the country's schools – famously said that "whoever becomes a leader in this field will rule the world". The statement has since acquired a life of its own. This shorthand observation has been taken out of its context and, naturally, does not reflect all intentions of Russian politicians. It seems that the Russian president understands the need for a more comprehensive approach to the issue. According to him, the rise of new technologies should generate training and legislative initiatives and create an environment in which businesses could cooperate with public institutions. In order for the Russian public to embrace new technologies in their lives, they need digital education. It is also crucial that they learn new skills and acquire new professional qualifications. Putin's meeting with industry and scientists raised many topics that revealed the government's superpower ambitions. "Russia should become a key platform that will help resolve complex scientific problems and bring together scholars from around the world," declared the president.
However, if you read between the lines of the statements of this political leader and look calmly at what the Russians are doing, it appears that Russia has a lot of catching up to do in terms of openness to new technologies when compared with the United States, China, or Germany. This applies to legislation, awareness and the funding of new solutions.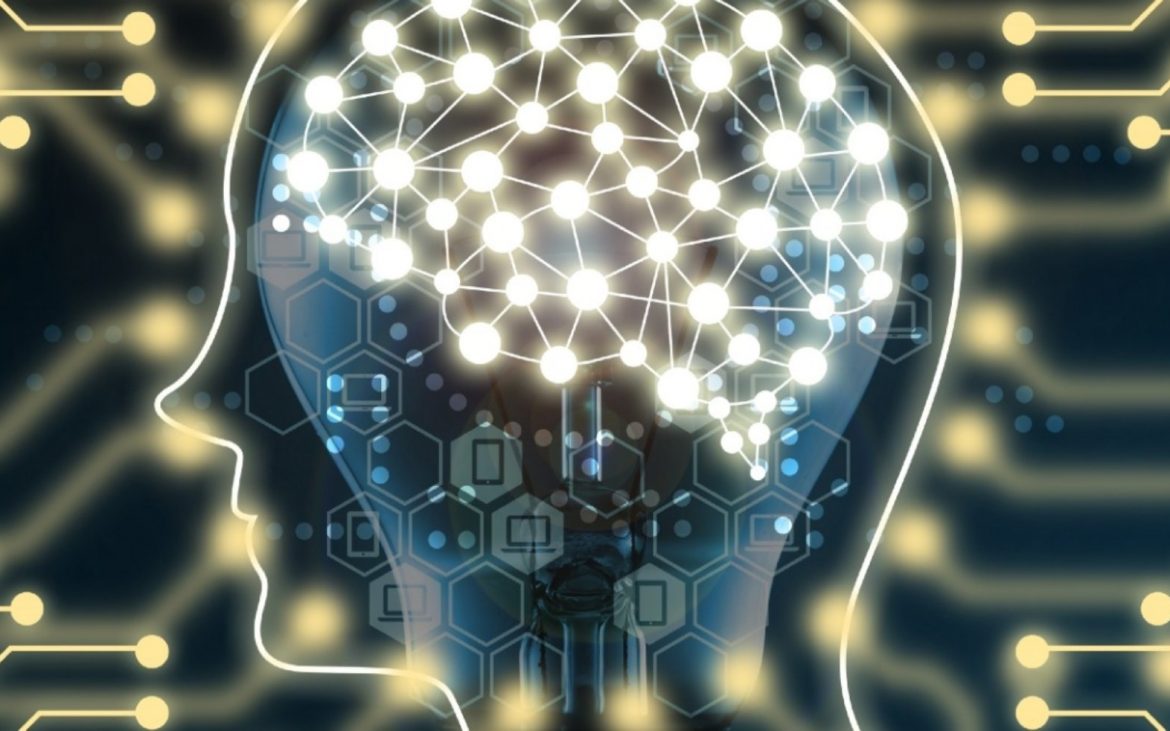 The United States: America First
The first attempt to tackle artificial intelligence was made during the Barack Obama presidency. The four reports drawn up at the time contained recommendations on how AI should be developed and used by society, business and academia. It discussed ethics and security issues and outlined a plan of publicly funded research. The president himself underlined the enormous potential of artificial intelligence for creating effective businesses and a better functioning society all the while disclaiming that the technology could entail difficult mechanisms, including those related to the labor market. Paradoxically, the United States, admittedly the largest AI developing country and one of those most seriously committed to creating the technology, has never come up with a strategic plan for its development. While the free market approach of the US relegates regulatory matters to the back burner, it frequently evokes considerable ambitions on the part of the politicians. Some publicly-expressed opinions reveal that artificial intelligence is yet another field in which "America comes first". The approach is well illustrated with these words:"Americans have profited tremendously from being the early developers and international leaders in AI. However, as the pace of AI innovation increases around the world, we cannot sit idly by and presume that our leadership is guaranteed. We must ensure that advances in AI remain fueled by American ingenuity, reflect American values, and are applied for the benefit of the American people." The quote comes from a White House press release issued on the occasion of Donald Trump's signing of the American AI Initiative. The strategy postulates creating international standards to govern artificial intelligence and calls for an effort to reskill the American workforce. The strategy represents Trump's second approach to AI. His first presentation was made in May 2018. At a meeting with industry, scholars and politicians, an administration official outlined the White House's four-point policy which called on the United States to protect its advantage in the development of artificial intelligence, ensure it serves the American workforce, continue public research, and dismantle barriers to innovation. A Select Committee on Artificial Intelligence was established to achieve these goals and advise the White House on AI research and development.
Canada. Learning algorithms
Interestingly, it was in Canada that the first national strategy for the development of artificial intelligence was created. This is why some see this country as the trailblazer in early stages of the global technology race. Many researchers stem from Canada. It is also there that first attempts to adopt new public sector solutions were made. Today, Canada demonstrates that the future of artificial intelligence can be explored mainly to promote the interests of science and education. All new projects are intended to improve Canada's international image as a leader of AI research and training. Critics, and there is no shortage of those, assert that the country has withdrawn from the modernization race and is failing to utilize the business potential of new technologies and its experience. Many Canadian companies balk at using AI technologies, unsure of their added value. A recent Deloitte study found that only 16 percent of Canadian companies use AI in their operations. In 2017, Canada allocated funds from its federal budget to advance its government strategy. A five-year AI research plan was drawn up that envisioned four goals. In the plan, Canada committed to increase the number of scientists, set up clusters of scientific excellence, and establish intellectual leadership tasked with examining the economic, ethical and political implications of AI use.
The European Union
Europe invests in talent, creates research institutes, and drafts new laws to facilitate innovative development and make members of its public feel more secure. It is building its own culture of handling and using artificial intelligence. Europe embodies respect for the human intellect, unambiguous ethical rules, and the protection of humanistic values. Its ideas on how to deal with artificial intelligence show respect for the value of people's personal data that cannot be compromised by even the most innovative technological projects. I choose to present the policies of France and Germany, which I feel provide a valuable reference point for the rest of the continent.
Germany: comprehensive support
Much like other European countries, Germany expects artificial intelligence techniques to strengthen their economy and help it secure a competitive advantage. Many countries could envy Germany having made such a firm, fair and complete commitment to its objectives. Germany supports research centers, funds regional clusters, creates large systems dedicated to startups, and pursues a massive policy of talent acquisition. Its government strives to bring together the interests of the tech industry and business to the extent possible by supporting projects that serve industry and the services sector. The German Artificial Intelligence Research Center (DFKI) provides R&D funding, the Alexander von Humboldt Foundation promotes academic cooperation, while the Lernende Systeme Platform brings together experts in science and industry to draft guidelines for the government. An interesting recent initiative has been to form an expert commission to draw up a report on AI impacts on society. Its findings are due to be presented next year. Two years ago, a similar project was used to explore autonomous vehicles and the related ethical issues. Germany openly advocates ​​pure, ethical, and transparent artificial intelligence. According to Deloitte, it looks to invest €3 billion in AI by 2025.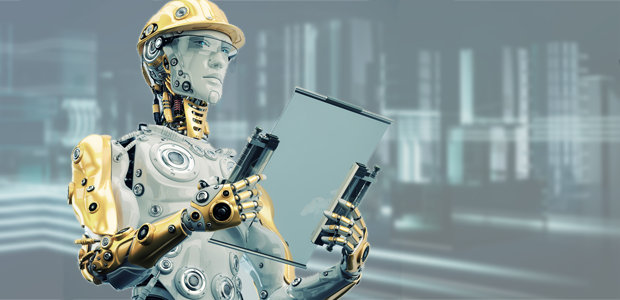 France: an appetite for leadership
At the AI for Humanity summit in Paris, President Macron unveiled France's ambitious plan to become the global leader in AI research and training. Macron's statement was based on an earlier report entitled "For a Meaningful Artificial Intelligence: Towards a French and European Strategy" which outlined key issues and became a road map of sorts for the government. President Macron's plan postulate four actions. One is to attract international talent and create an artificial intelligence ecosystem. This is to be achieved through the involvement of five dedicated institutes specializing in the field. Another is to strengthen the open data policy. The primary goal here is to support the public sector and modernize it with algorithmic technologies. The third action area concerns ethical issues. The government would be responsible for creating a rule book designed to ensure that AI is used transparently with no harm to any social group. The final action is to create a policy to support artificial intelligence leaders, be it individuals, enterprises, or projects. By the end of its term, the government will have invested € 1.5 billion in the development of artificial intelligence.
Clearly, much work has already been done. While governments recognize the potential of technology, they are also weary of threats to the labor market, to people or even to the competitiveness of their economies. What could help us now is a supranational debate on AI-related ethical issues. We need to establish when and to what extent any individual form of artificial intelligence could be considered a separate legal entity, as it attains awareness. How will we protect and develop it and what will its responsibility be for actions affecting us, humans, or other machines?
. . .
Works cited:
CNET, Stephen Shankland, Elon Musk says Neuralink plans 2020 human test of brain-computer interface. "A monkey has been able to control a computer with his brain," Musk says of his startup's brain-machine interface, Link, 2019.
FORBES, Sarwant Singh, Transhumanism And The Future Of Humanity: 7 Ways The World Will Change By 2030, Link, 2020.
SLATE, RACHEL WITHERS, The EU Is Trying to Decide Whether to Grant Robots Personhood, Link, 2018.
. . .
Related articles:
– Algorithms born of our prejudices
– How to regulate artificial intelligence?
– Will AI save the labor market?
– Artificial Intelligence is an efficient banker
– Will algorithms commit war crimes?