My article in HBR published 20th of September 2017.
Nowadays robotic discussions often involve the consequences of the presence of machines in our workplaces. And yet Artificial Intelligence in the form of humanoid means complex problems much more extensive. Because our lives are not just work …
Our life is driven by a search for intimacy, emotions and communication with others. And that's all there is in sex. Is there a next wave of a sexual revolution but this time driven by a Artificial Intelligence?
In a Ex Machina movie, we watch how the feeling arises between man and artificially created beauty. The extraordinary, humanoid character from Alex Garland's film is fascinating because, like us – expresses emotions, asks questions, becomes a partner for subtle considerations. And to do everything neatly moves and what is important – is not deprived of sexual attractiveness. The whole story is primarily about the interesting question of future relations between people and machines. Relationships that can become increasingly complex, embodying the enormous scale of emotions, desires, and fears.
Brain ahead of the muscle
The idea of ​​a machine, sex-robot or doll – as a sexual gadget – is obviously not new. However, it has only been a few years since erotic inventors have begun to wonder how to refine sexual products using the latest available and potential near-future technology. …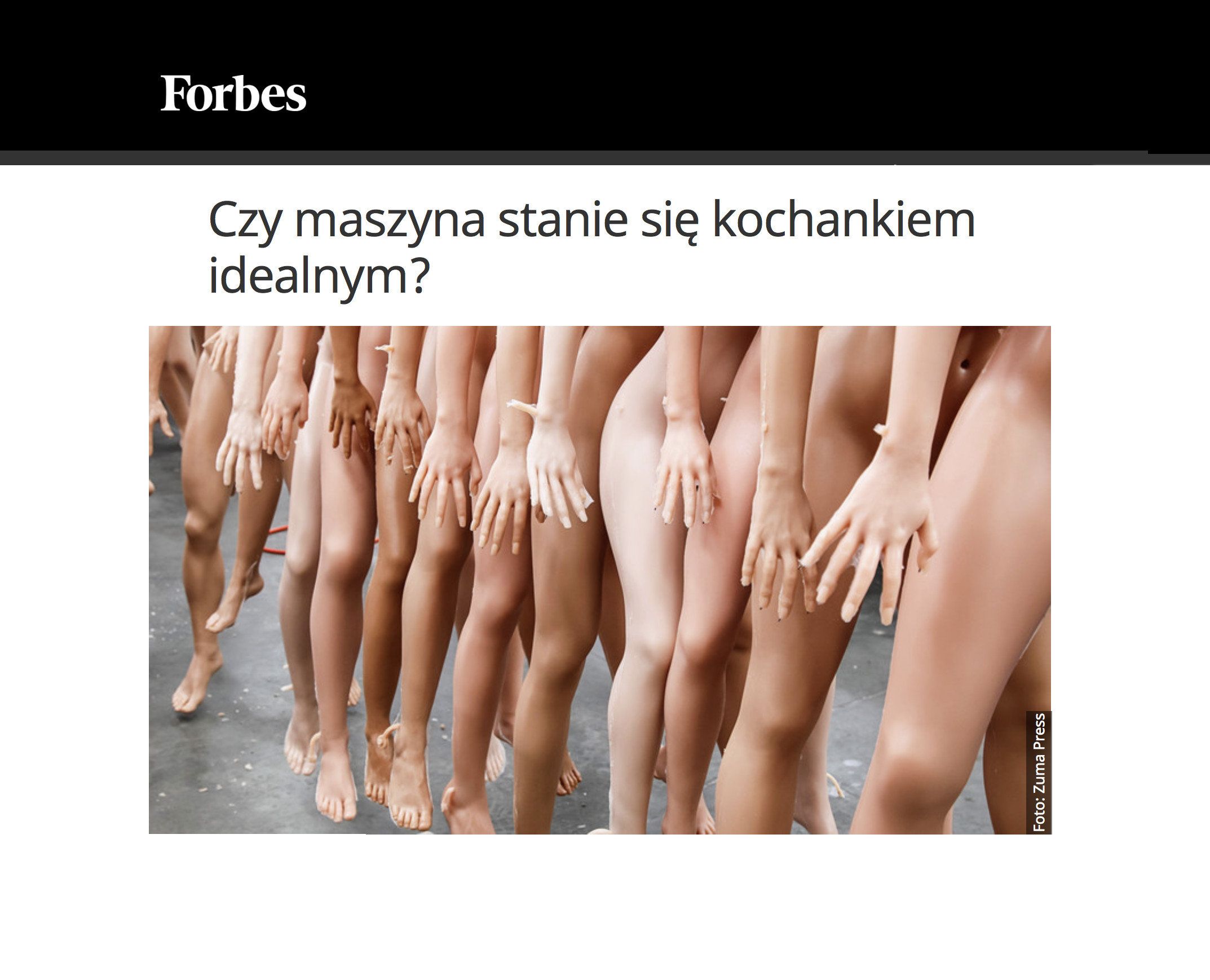 Link to the full article (in Polish)
Related articles on my blog:
– Machine Learning. Computers coming of age
– According to our computers … You don't exist
– What a machine will think when it looks us in the eye?
– Fall of the hierarchy. Who really rules in your company?
– Blockchain has a potential to upend the key pillars of our society