Role: President of the Board and CEO
ABC DATA is a leading B2B value-added IT distributor that delivers products and services from three main distribution centers in Central Eastern Europe with maximum delivery time of 24 hours. Listed on the Warsaw Stock Exchange since 2010. 2014 revenue of EUR 1.7 bn with gross profit of EUR 35 m. 700 employees across 9 countries: Baltics, CZ, SK, PL, RO, H, D. Export to 56 countries across Europe, Middle East, Asia, South Africa.
Key achievements:
Revenue growth from 2012 700 million EUR 1,7 billion EUR in 2014
Increased company valuation by 265%
Developed new sales channels like e-commerce, retail and B2C
New businesses lines: mobile, home electronics, marketplace
Reduction of working capital by 25 million EUR (20%) by client propensity analysis and precise sales forecasting
Launched ECE e-commerce services and designed go-to-market strategy for 9 countries Setting-up of local country sales and delivery operations.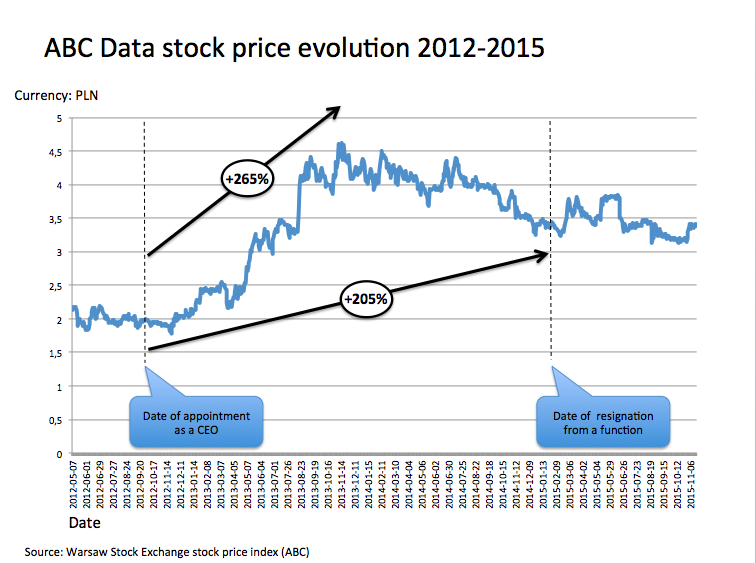 ABC Data valuation increase 2012-2015