Role: CEO Poland, VP CEE System Integration
Atos is a worldwide leader in digital services with annual revenue of circa 14 billion EUR and 100,000 employees in 72 countries. Serving a global client base, company provides Consulting & Systems Integration services, Managed Services & BPO, Cloud operations, Big Data and Cyber-security solutions.
As a CEO of Polish operations and Vice President of Consulting and System Integration I was directly responsible for polish operations including 4500 employees, serving following main industries: finance, public sector, e-commerce, retail and marketplace, telecommunication, consumer goods, energy and utilities.
Key achievements:
#4 Polish biggest IT system integrator and software house among competitors with revenue of 180 million EUR (25% growth) (1)
#1 Polish largest exporter of IT products and services (61% growth in this category) (2)
order entry increase by 34%
project pipeline growth by 200%
new organizational structure implemented, new client service and software development processes based on agile/scrum methodologies
processes and organizational excellence: project deployment, implementation of project excellence tools, participant of strategy committee
(1) In the second key IT ranking for Polish IT market, which is ITWiz Best100 2017 report,Atos also won in several categories, such as:
Biggest exporter of IT products and services
Largest IT company with highest revenue to the Manufacturing and Energy/Utilities sector
Largest sales of mobile applications
Largest provider of outsourcing services
(2) ComputerWorld TOP200 report for 2016. The fact worth noticing is, that in comparison to last year, in the category of "The biggest IT companies in Poland", Atos significantly moved up in the ranking from the 30th to the 18th position. In another 6 categories Atos is located on the podium of the TOP200 Report:
The biggest provider of web applications and internet portals
The biggest CRM provider
The biggest solutions provider for public sector
The biggest provider of for telecommunication industry
The biggest IT services provider
The biggest exporter of IT solutions
Link to the report (in Polish)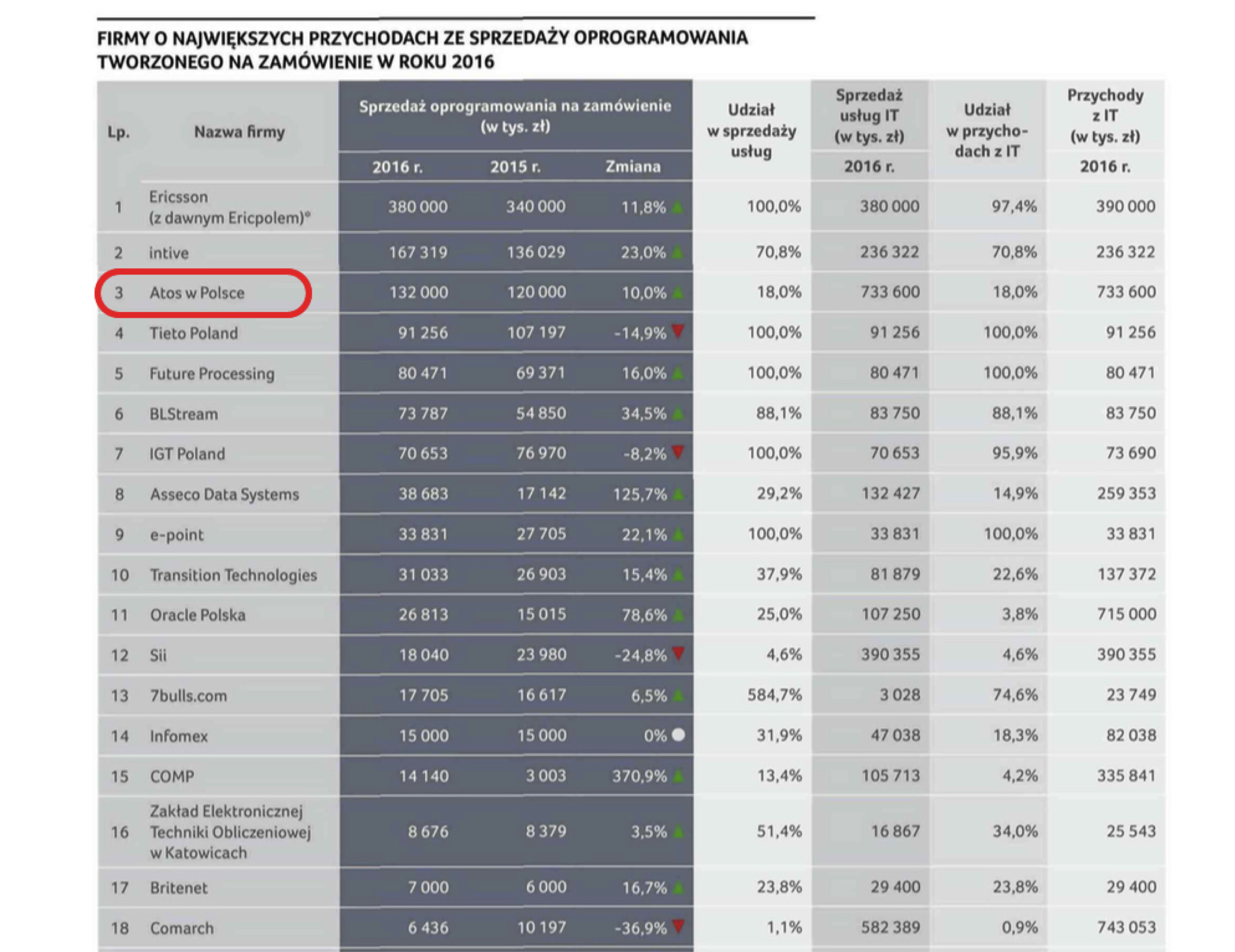 Companies with the highest revenue from software sales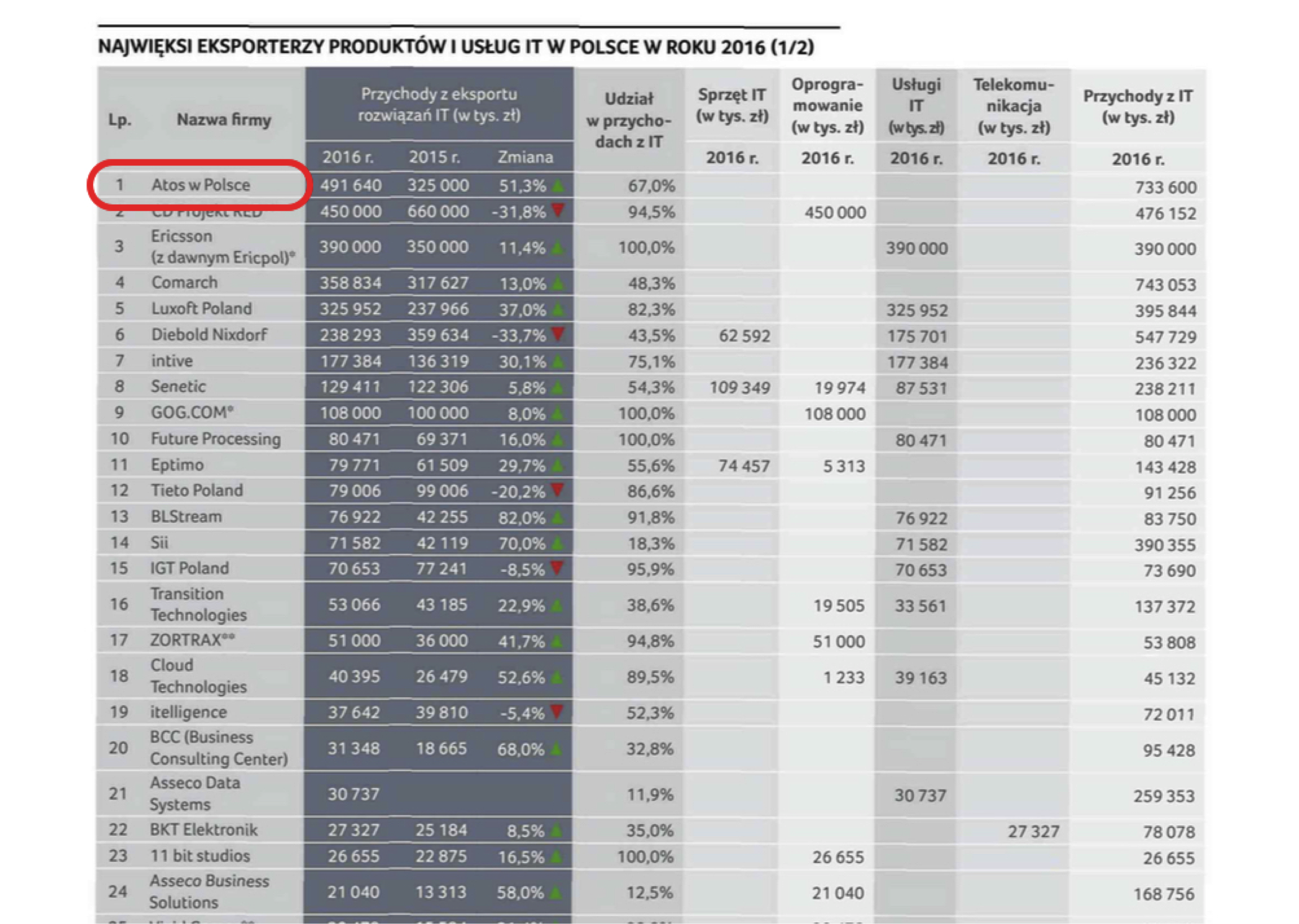 Largest exporters of IT products and services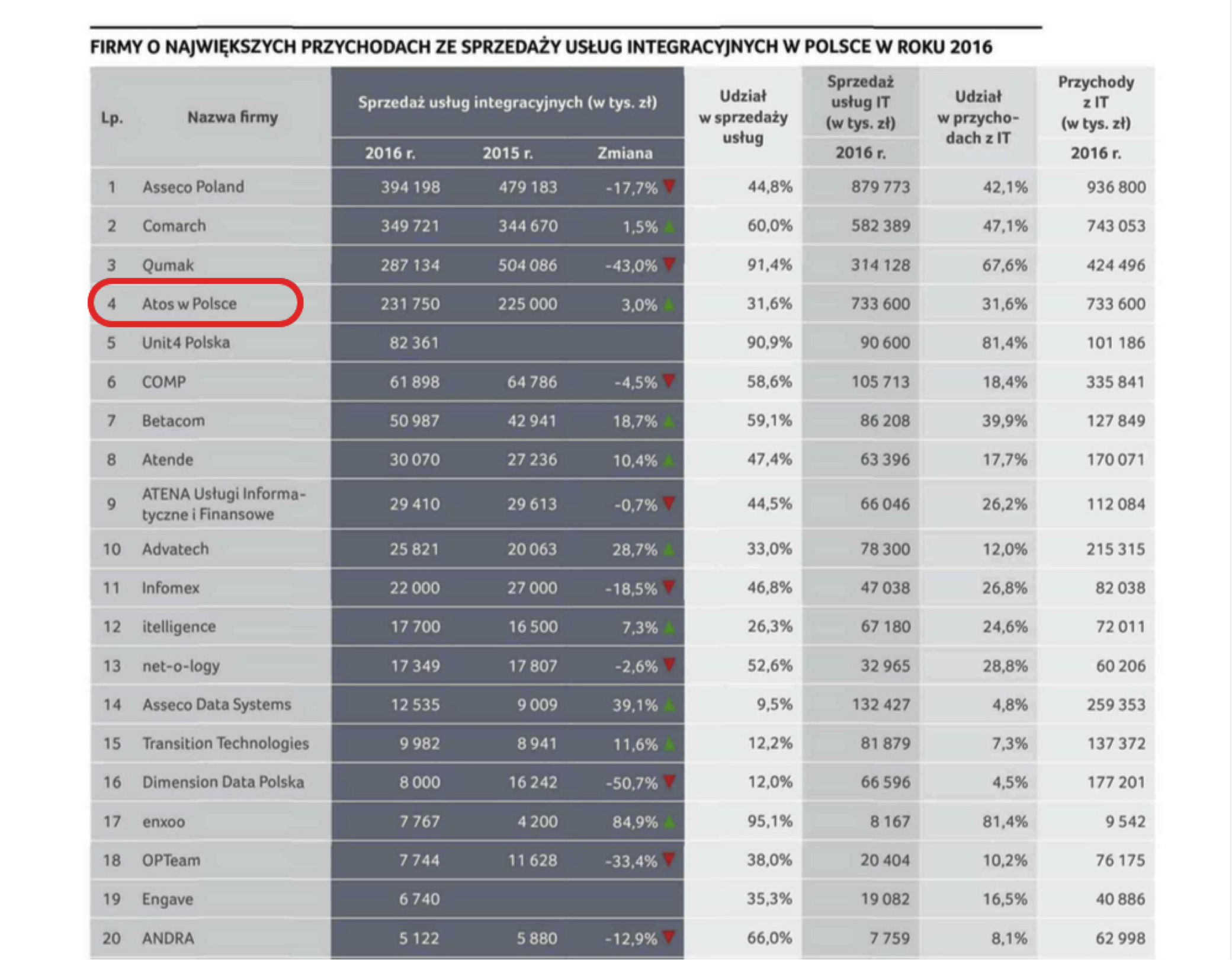 Companies with the largest revenue from sales of integration services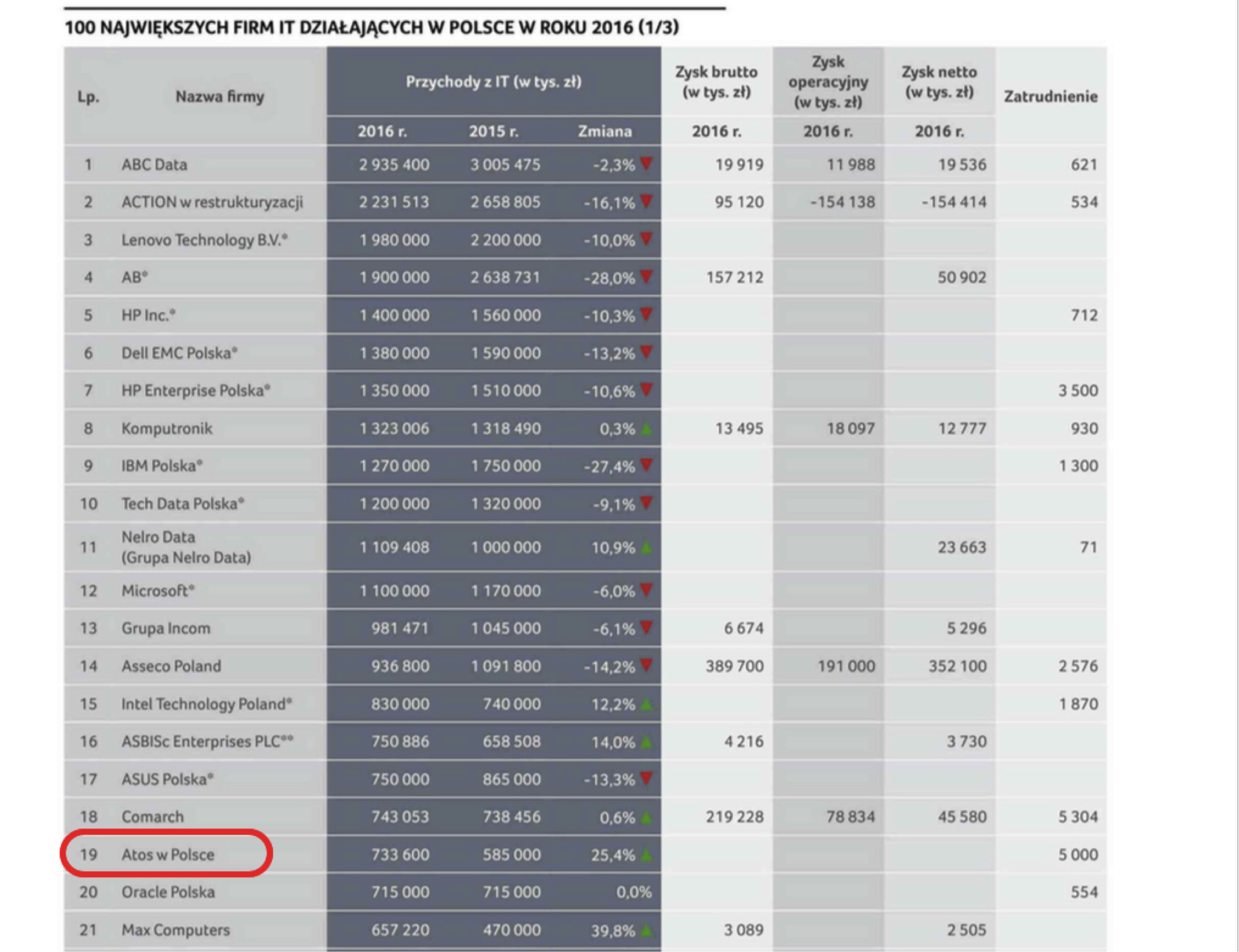 The largest IT companies in Poland in 2016