The Polish IT market in 2016 was undoubtedly influenced by two major transactions. The first was announced in October 2015 and finalized in September 2016, Dell's merger with EMC. The second was the decision in mid-2016 to separate the Enterprise Services from Hewlett Packard Enterprise. Negative impact on the whole indusrty was mainly driven by significant decline in public sector orders and the decline in almost every hardware-related category.
In the second key IT ranking for Polish IT market, which is ITWiz Best100 2017 report, Atos also won in several categories, such as:
The company of the biggest export of IT products and services
The company of the largest sales to the industrial sector
The company of the largest sales of mobile applications
The company of the largest sales of outsourcing services
"Atos' success and industry recognition expressed by leading positions in two most important IT rankings in Poland shows, that the strategy we pursue brings results. We successfully identify new business opportunities, relying on whole team's engagement and using its innovation. For me personally it also is a good wrap-up of Atos' development within almost two last years, which I spent in the organization". – sums up a leaving head of the company Norbert Biedrzycki, Managing Director Poland, Vice President Systems Integration CEE.
Link to the report (in Polish)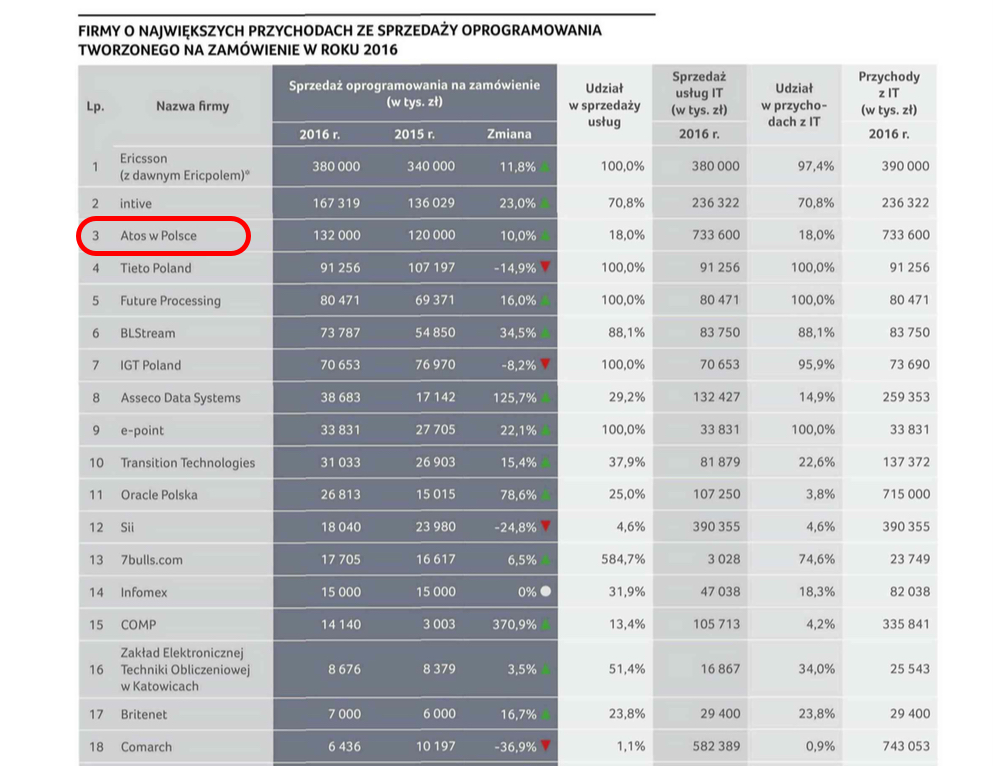 Companies with the highest revenue from software sales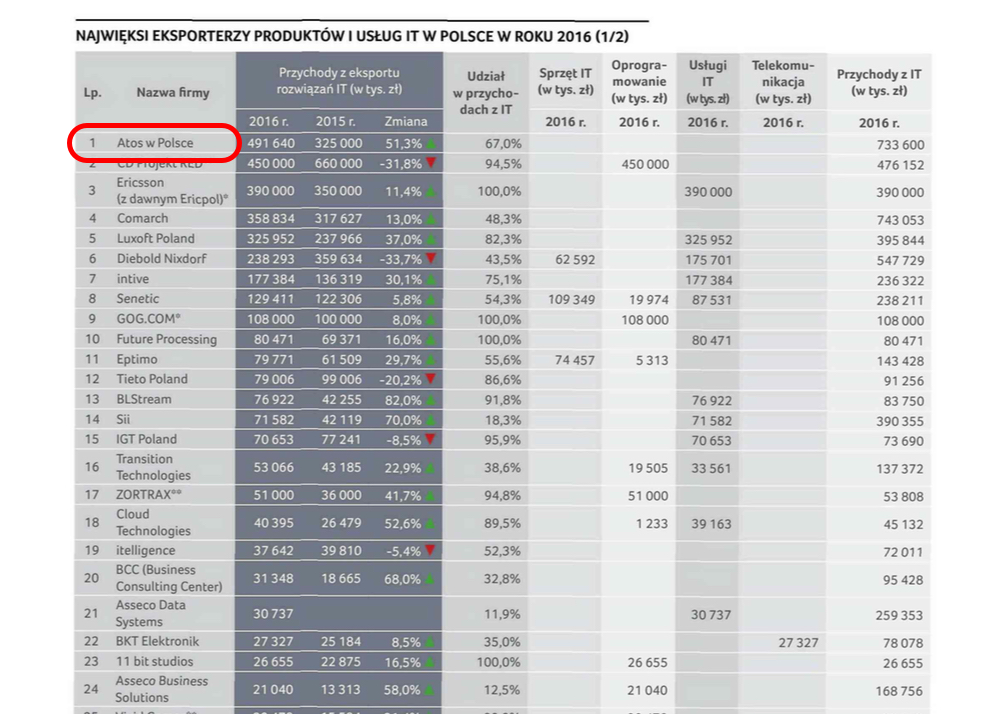 Largest exporters of IT products and services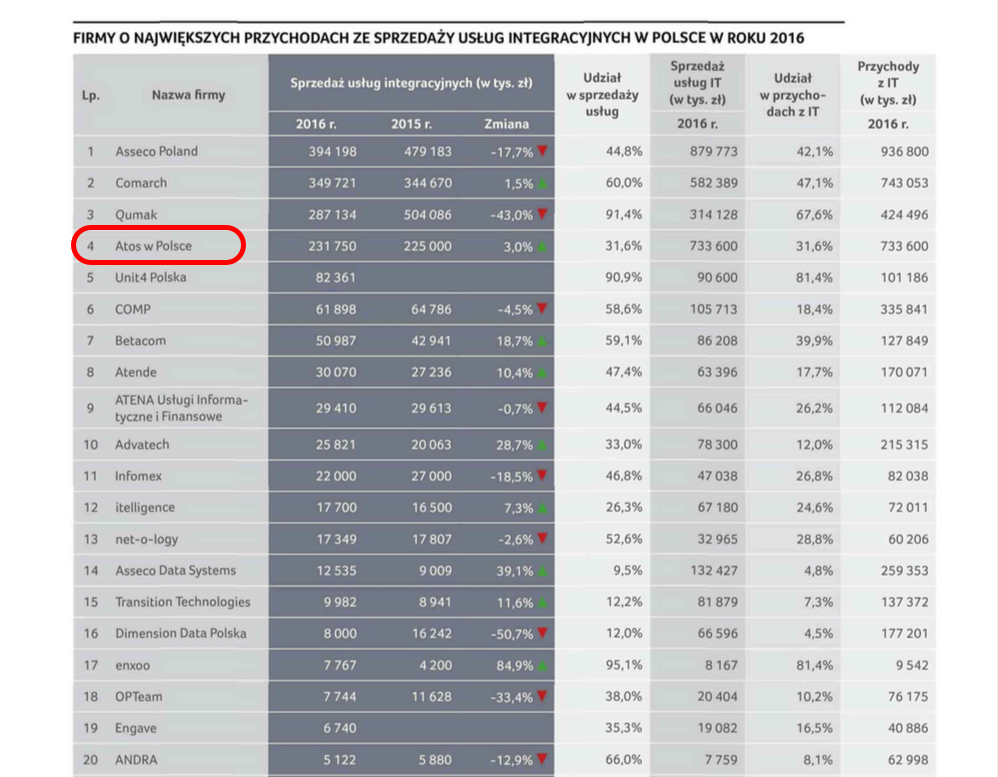 Companies with the largest revenue from sales of integration services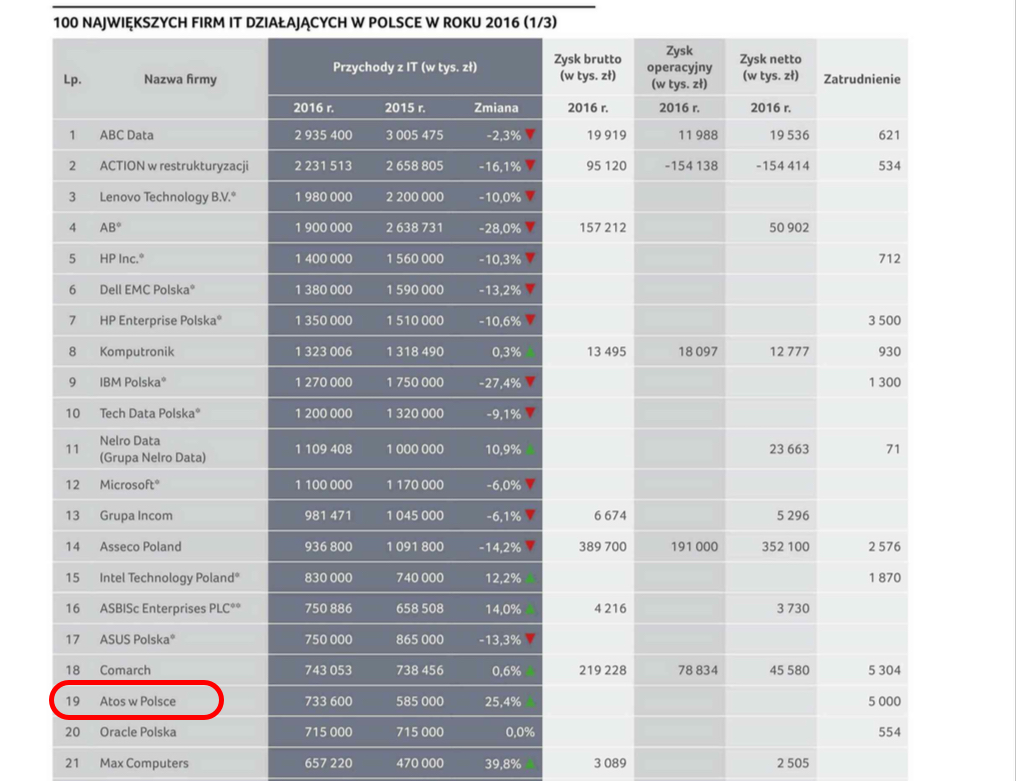 The largest IT companies in Poland in 2016