My article in Data Driven Investor published 11th of January 2019.
If blockchain becomes universal, we will be able to declare our taxes more conveniently, buy houses faster and more securely, exercise better control over the decisions of public administrations and store and make available our data in public registers. Public administrations and even state governments will gain a tool to better manage not only the economy, but also public interest. In keeping with its obligation to use funds efficiently, the public sector could generate huge savings as, by definition, blockchain cuts out costly intermediaries from the transaction process. Hence, benefits could be gained by both the average citizen and society at large. What is crucial in the context of public administration is that blockchain can be highly trustworthy. Any two parties who have never seen, known or even trusted each other can conclude a contract confident that no fraud is possible.
We are victims of documents
What are the expectations of the citizens who approach a public servant? The answer is simple. They want clear legislation, a service delivered in a friendly and competent way, efficient procedures, the confidence that their personal data will not be abused, and low transaction costs.
Is all this delivered to regular citizens? Unfortunately, the question is purely rhetorical. The reality is very different and fraught with complex document flows, repeated prompts for the submission of personal data in completing even the simplest formalities, and constant changes to legislation. The public servants across the desk devote most of their time to handling documents. What is worse, the documents come in different formats that are difficult to harmonize and require extensive safeguards and administrative procedures. Public servants are forced to grapple with constantly changing legislation and its interpretations. This makes for a very complicated environment that erodes trust between the parties involved. And yet, things could be very different.
Can the chaotic system be changed?
Managing dates of birth and death, civil status information, business registers, tax liability and insurance details takes massive information silos. More importantly, information flow rules must be codified, which is not an easy task in a constantly changing environment. To complicate things even further, individual public administration sectors use their own standards, often incompatible with those applied by other organizations. Even the most innovation-friendly governments find it daunting to manage data flows, process and validate data, and ensure IT security and safe disclosures to multiple parties. Could a universal system simplify data flows between citizens and public administration, offering convenience and a sense of security to both sides? Yes, it could. All that is needed is the political will and a green light from decision-makers. Every institution that handles invoices, documents, access codes and authorization tools should naturally be interested in the opportunities offered by blockchain.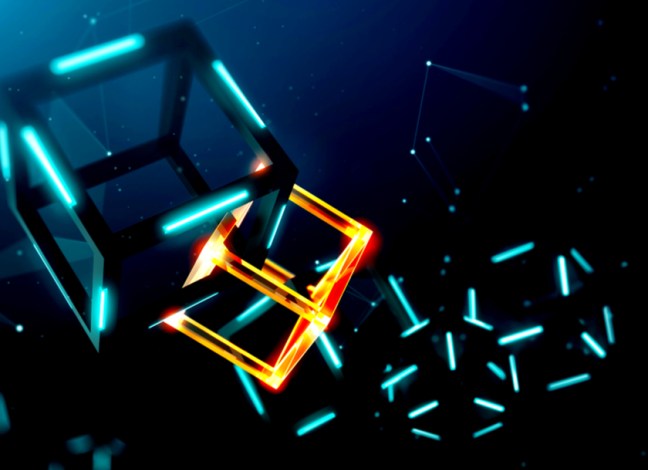 The biggest benefit of blockchain is transparency
What makes public administration unique is its geographical distribution, the huge responsibility it shoulders, its mission and its inherent need for transparency. In one of my previous articles, I have already emphasized that blockchain's transparency makes it perfectly suited for use in areas where transparency is critical. This is precisely why the technology might be of great interest to public institutions and offices. Not to mention us, the citizens.
Blockchain can also help respect one of the citizen rights enshrined in our political system, namely the right of access to public information. Besides benefitting governmental agencies and people in charge of issuing licenses and administrative authorizations, blockchain could help regular citizens.
It's very practical application could be to simplify relations between citizens and public administration bodies, protect critical public data and facilitate asset management. Deployed on a mass scale, it would provide every person and organization with access to virtually all the data that concerns them. The most obvious case is that of linking basic personal data with records of previous interactions with organizations and offices, with the respective data stored in an encrypted database. End users could authorize offices to access specified parts of such individual ledgers. Such access could be enabled with cryptographic rules set up in blockchain that would govern the use of public and private keys.
Read full article
. . .
Works cited
Fortune, Robert Hackett, No, JPMorgan Chase CEO Jamie Dimon Has Not Changed His Stance on Bitcoin, link, 2018.
MarketWatch, Aaaron Hankin, Beware these cryptocurrency dangers, say European regulators. Don't invest money you can't afford to lose, regulators say, link, 2018.
CoinTelegraph, Molly Jane Zuckerman, Don't Regulate Crypto, Regulate Financial Institutions, Says EU Banking Authority Chair, link, 2018.
McKinsey Global Institute, Kevin Buehler, Daniele Chiarella, Helmut Heidegger, Matthieu Lemerle, Akash Lal, Jared Moon, Beyond the hype: Blockchains in capital markets, link, 2018.
. . .
Related articles
– Blockchain poised to shake up our lives
– Will quantum computers doom the blockchain?
– Artificial intelligence is a new electricity
– Why do we care about blockchain technology?
– Blockchain – the ultimate financial crash